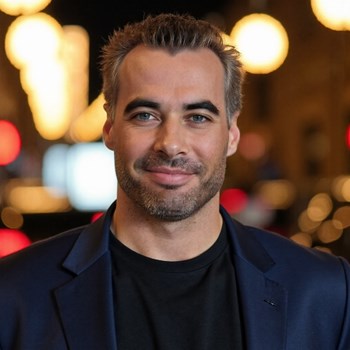 Specialties
Office, Industrial, Retail, Investment, Multi-Family
Background & Experience
Ryan started his career in the industry in 2008 as a licensed real estate broker in California shortly after finishing his baccalaureate in Real Estate and Finance at California State University, Northridge.
Ryan incorporated his own real estate brokerage "CredNet Corporation | OwnerCarry.Com" and by 2010 he had a team of 15 to 20 salespersons working out of his offices in Los Angeles, California. Ryan expanded his brokerage into Nevada and Washington and by 2015 he had successfully acquired over a dozen residential properties across Nevada, California, and Arizona by primarily focusing his efforts on acting as a principal in seller-financed real estate transactions.
Ryan joined MGR Real Estate based out of Ontario, California, as a Broker Associate in 2018 to better focus his talents into the commercial real estate sector. During his short tenure with MGR Real Estate before transitioning to Tennessee, Ryan procured more than $50 million in commercial real estate listings for the firm.
Ryan moved to Tennessee in 2020 to be closer to his father in Kingston and become a part of Celebrate Recovery at Faith Promise in Knoxville. He became an Advisor with NAI Koella | RM Moore in West Knoxville the following year.
Ryan became a Senior Associate with NAI Capital in West Los Angeles in August, 2023, to further develop and broaden his scope of work between the Southern California and Eastern Tennessee regions (CA RE Broker License 01850467). He is a current CCIM candidate and has been previously licensed as a real estate broker in Nevada and Washington.
As of November 20, 2023, Ryan is tied for #1 ranking on the ETNRCRE commercial MLS with his favorite partner Sam Tate for number of non-multi-family-unit commercial sales in the last two years at 27 total sales transactions representing over $23 million in sales transaction volume with NAI during that period. He also completed 38 lease transactions during that same period and has an active commercial sale listing inventory of over $50 million as of that date.
Education
M.B.A., Pepperdine University, 2010
B.S.B.A, Real Estate & Finance, California State University, Northridge, 2008
CCIM Institute, Certified Commercial Investment Member Applicant (CCIM Candidate)
Professional Associations & Designations
Vapor Sports Ministries

Cokesbury Recovery

Faith Promise Celebrate Recovery

Sigma Nu Fraternity Iota Upsilon Chapter Founding Knight