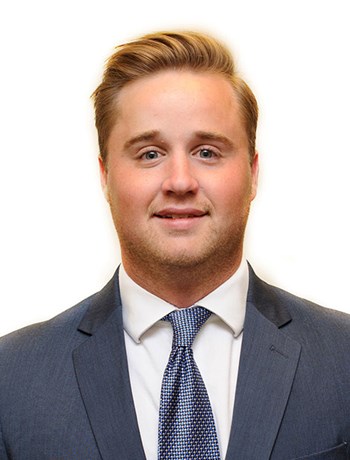 Scope of Experience
Noah Castleman is a Commercial Real Estate Advisor with NAI Koella | RM Moore and specializes in the sale and leasing of land, retail, and investment properties. Noah's primary goal is helping his clients identify the perfect location and property in which to establish or relocate their business.
Background & Experience
Having grown up in Nashville, Noah credits his family's history within the construction industry to sparking his interest in commercial real estate. This history also informs his knack for visualizing potential properties for clients and providing a keen eye for the details.
In 2011, Noah relocated to Knoxville to attend the University of Tennessee, where he earned a Bachelor of Science degree in Economics. While pursuing his degree at UT, Noah also became an intern with NAI. This experience allowed him to gain key insights about the Knoxville market, which he applies daily, since earning his brokerage license in 2016.
Noah married his college sweetheart in 2019. In his spare time, he enjoys playing golf, traveling, and hiking with his dog.
Education
The University of Tennessee at Knoxville - Bachelor of Science in Economics; minor in Business Administration.
Professional Associations & Designations
Knoxville Area Association of REALTORS
Referral Excellence Organization - Financial Chair
Knoxville Chamber of Commerce
Farragut/West Knoxville Chamber of Commerce
Blount County Chamber of Commerce