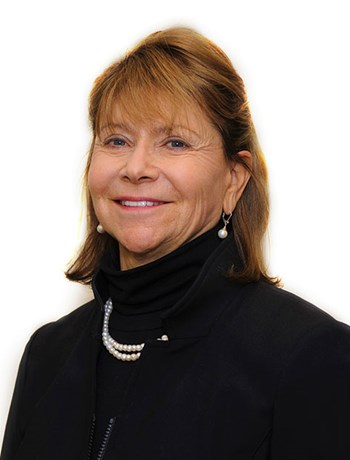 Specialties
Industrial, Investment, Development, Land, Advisory / Consulting, Buyer Representation, Multifamily
Scope of Experience
As Director of NAI Koella | RM Moore, Maribel is a driving force behind Knoxville's leading commercial real estate firm. She derives distinct satisfaction from finding creative ways to negotiate solutions to seemingly impossible challenges, and has assembled much of the resources needed to set our firm apart. Maribel's SIOR, CCIM, FRICS and CRE designations, together with the firm's association with NAI Global, create an unparalleled international network of professionals and research capabilities.
Her background of overcoming barriers, including becoming the first female appraiser for the Tennessee Veteran's Administration and the first female Industrial SIOR in Tennessee, has served Maribel well in establishing her commitment to the highest levels of ethics, professionalism, and service to her clients. Furthermore, her attainment of membership in the prestigious Counselors of Real Estate (CRE) organization highlights her skills at providing strategic counseling to clients. Maribel's advice is grounded in her broad range of proficiencies in commercial real estate, project conceptualization, and development, as well as investment experience.
Her expertise allows her to envision and evaluate options, advocate on behalf of her client's interests, and develop winning strategies aligned with their business aims.
Below is a sampling of Maribel's counseling activities:
Commercial property sales and transaction disputes
Lease negotiations and disagreements
Corporate real estate acquisition, sales, and development issues
Workout counseling - Non-profit lease negotiation, property purchases and sales, evaluation of and strategic response to real estate donations
Portfolio evaluation and investment recommendations
Litigation support on real estate issues including expert witness testimony
Complex commercial real estate valuation issues
Background & Experience
1983 to present
NAI Knoxville, Knoxville, TN
Owner/Broker, CCIM, SIOR
AWARDS, HONORS, & SOME FIRSTS
First woman CRE in Tennessee (1 of 12 CREs in the state)
First woman Chair, NAI Global Leadership Board (representing 5,000 members worldwide)
First – and still only – female Industrial Designated SIOR in Tennessee
First female Appraiser for the Tennessee Veteran's Administration CCIM Impact Award, 2014
Real Estate Forum's Women of Influence Recipient, 2013
March of Dimes, Commercial Real Estate Industry Award, 2012
CoStar Power Broker, 2010
NAI Global, Chairman Award in Secondary Markets, 2009
NAI Global, Member of the Year, 2008
NAI Global Eagle Award, 2008
Girl Scouts, Woman of Achievement, 2006
United Way of Sevier County, Pillar's Society, 2003
Isaac Anderson Society – Maryville College, 2002
YMCA Camp Montvale Volunteer of the Year Award, 2001
Education
Education: BA in Business Administration, University of the Americas, Mexico City, Mexico SIOR
Society of Industrial and Office Realtors CCIM
Certified Commercial/Investment Member CRE
Counselors of Real Estate RICS
Fellow, Royal Institute of Chartered Surveyors Strategic Coach (1998 – present)
Certified General Real Estate Appraiser License (currently inactive)
Owner/Broker - NAI Knoxville, Knoxville, TN - 1983 to present
Professional Associations & Designations
Knoxville Metropolitan Airport Authority Board of Commissioners, KMAA, Board Member, 2014 – present
NAI Global Leadership Board, Chair, 2012 Technology Committee Chair, 2020, Board Member, 2010-2012
Knoxville Chamber of Commerce, Board Member, 2010-2012
Smoky Mountain Tremont Institute, Board Member, 2006-2011
Smoky Mountain Convention & Visitors Bureau, Board Member, 1993-2011
National Parks Conservation Association, Board Member, 2006-2008
Knoxville Chamber Workforce Development Education, Chair, 2010-2012
East Tennessee Economic Development Authority, ETEDA, Board Member, 2006 Jobs Now Campaign, Co-Chair, raising $10,547,650 for 2003
East Tennessee Foundation, Board of Directors, 2003-2009
Tuckaleechee Cove Advisory Board, 1994-2003
YMCA, Camp Montvale, Board Member, 1998-2003
Pellissippi State Community College Foundation, Director, 1991-1994
Blount County Chamber of Commerce, Board Member, 1987-1992
OTHER PROFESSIONAL ORGANIZATIONAL MEMBERSHIPS
Urban Land Institute, Knoxville Chapter
Member Executive Women's Association
Member Blount County Chamber of Commerce
Member Oak Ridge Chamber of Commerce
Member Knoxville Board of Realtors
Supporter Covenant Hospital Leadership Academy
2014 Plan East Tennessee
Knoxville Chamber of Commerce
Member University of Tennessee Associates, 2001-2004
Leadership Knoxville, Class of 2001
Leadership Blount, Class of 1992
Strategic Clients
Aluminum Company of America
BASF
Consolidated Freightways
Girl Scouts of America
Levi Strauss
Mastercraft Boat Company
Northrop Grumman
Pilot Travel Centers
Rubbermaid
Ruby Tuesday
Second Harvest
Toyota Tsusho
United Parcel Service
United States Postal Service
Yellow Freight
Denso